Thatched Farm House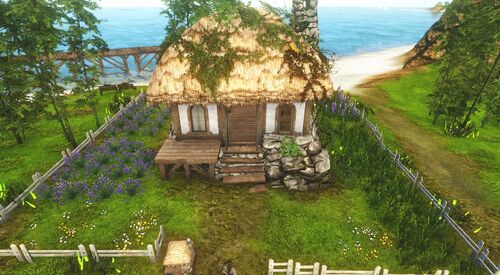 A small farmhouse with a large farming area making it the perfect house for farmers!
The thatched farmhouse can also be upgraded upon completing its initial construction.
The Thatched Farmhouse can be remodeled into 1 of 3 designs.
Below is a brief description of the various farmhouses and materials it requires.
(Keep in mind the remodeling process costs 15x Enchanted Blueprints, 6x Building Management Permits, 60x Bricks 30x Wooden Beam Bundles and 30x Tools)
Note** If upgrading from a thatched farmhouse to any of the three variations you will only require the upgrade construction materials and will not be required to make packs to finnish construction.